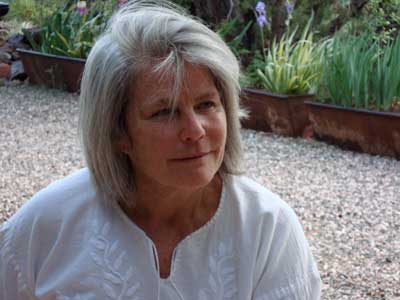 Susan Zalkind
I grew up in Fall River, Massachusetts - at the mouth of Cape Cod – dreamy summers, vibrant falls, white winters, luxurious springs. I was an athlete, loved the water, belonged to a wonderful Jewish community and enjoyed a life filled with friends, educaton and sports. My childhood was so great that it took me awhile to find my own rudder after leaving my parent's home. Having received a BA from Boston University and an M.Ed. From Northeasten University, my spirit was lured to the North San Diego County coast on the wave of 'California Dreamin' in the early 70's. After a year of being caressed by soft Pacific breezes, I had to reach into myself to find my own passion and somehow translate that into currency!!!
I love food and healthy food especially. So I decided to start a nationwide chain of fast-food health-food restaurants! SNAFS. Susan's New Age Food Service. Rainbow neon instead of golden yellow arches, you'd be able to drive up and get fresh squeezed carrot juice, smoothies and whole protein salad sandwiches. My first outlet was a pushcart, a beautiful wooden pushcart that I built myself. Everything was great, the idea, the food. However, a serious lack of customers redirected my course. At the exact moment I was contemplating A JOB my friend Paul drove up and said " why don't you try carving stone with me?" 36 years later, I'm here with Paul still carving this gorgeous Alabaster stone! The life we've carved together includes our two children, Zali (28) and Amber (25).
Every Rose I make and every candlelamp I carve is an expression of my love of beauty and my love of this magnificent stone - Alabaster. I see museums displaying delicately colored and translucent long stemmed Roses that look like they're blowing in the wind and luminescent Alabaster Eternal Lights hanging in synagogues and places of worship all over the world. In 100% service to beauty, truth and joy, I now want to share the translucent, transcendent beauty of Alabaster and these handcarved Alabaster candlelamps with you.
I hand gatherall my own stone, rare gem-quality Alabasters from deposits all over the Southwest United States. This full palate of exquisite color and figure, ranging from deep reds and light pinks to yellows, greens, purples and blacks and whites, has never before been gathered together in one collection. The spirit of my work begins here, out in magnificent wilderness, hand gathering each piece, carrying it over rubble piles and down canyon walls. My art form is especially intense because the stone is heavy. But for me, the process of holding the weight of each stone is physically satisfying and helps me to become intimate with each piece as our dialogue emerges.
The combination of my aesthetic, my love of this rare stone and my desire to push this material to another realm conspire to create my art. I have developed and adapted tools and techniques that have never before been used with Alabaster. Rather than the generally accepted percussive tooling used to sculpt stone, I use rotary abrasive tools of all sorts which, when applied to Alabaster, not only yield graceful lines but which also allow for the thinnest and most delicate of walls to be sculpted, making possible Alabaster Roses that look like they're blowing in the wind.
Inspired by the beauty of nature all around me, I am intrigued with bringing forth these images from the stone. Rockforms, faces, fantasy figures, and flowers are recurring themes in my work. Carving a simple shape also holds my fascination. I transform rough stones into simple, elemental forms that soothe the hand, the eye, and the soul. My naked two year old son standing in the hot spring desert canyon, worn rocks the same color as his soft skin, inspired a number of pieces depicting children playing in secret, desert places. Here in the Southwest U. S., the "bones of the earth" are exposed and have moved me to create a series of "rockscapes" which celebrate these land forms and their relation to each other.
Included in this series are two promontories of the Grand Canyon, Yaqui and Imperial points. The elegance and simplicity of rock and land forms has been represented by a few contemporary painters and certainly by Chinese artists over the centuries but as far as I know, no other contemporary sculptress has created 'rockscapes' out of stone. From the gathering and carving of these delicate and largely undiscovered Alabasters, to the innovative tooling used to carve the stone, to my chosen themes expressed in a very contemporary aesthetic, this is a unique and original three-dimensional artform.
A continuing artistic goal of mine is to create a number of Alabaster Roses in unbroken succession. I have a passion for breathing life into the stone and I have a need to execute Roses with the same ease with which I create a simple shape. Without enormous time lapses between each, the experience of carving Alabaster Roses sequentially will be profound, melding my intellectual and technical understanding. A subtractive carving process, each Rose is sculpted from a solid stone and is not a construct. Because of the time and concentration required to bring shape to the complexity of the Rose, one of nature's most intricate forms, with its thin walls and overlapping and curled petals, in the 25 year exploration of my art through my chosen medium, Alabaster, I have made only 14 Roses. The process requires of me the 'cloud heights' of my artistry while celebrating the beauty of translucent white, pink, peach, lavender and red Alabasters. Long stemmed, hand carved, rare colored and translucent Alabaster Roses standing together in their full regalia would be breathtaking. They look alive! There is no other material that can express a Rose like Alabaster. I consider revealing the Rose in the rock the pinnacle of my discoveries and carving a number of Roses in succession the natural evolution of my art. I yearn for the space and time to concentrate my energies on completing this intention.
I see my work becoming deeper and richer along with my years and experience. At this point in my life as an artist, with the maturity of my developed skill and aesthetic, I want to work at the top of my form to fully express my artistic vision and to utilize all the knowledge I have acquired with my chosen medium, Alabaster.
Susan Zalkind